The Frame TV from Samsung makes it easy to display art, including art you can upload yourself. See below for some ideas on how to get started!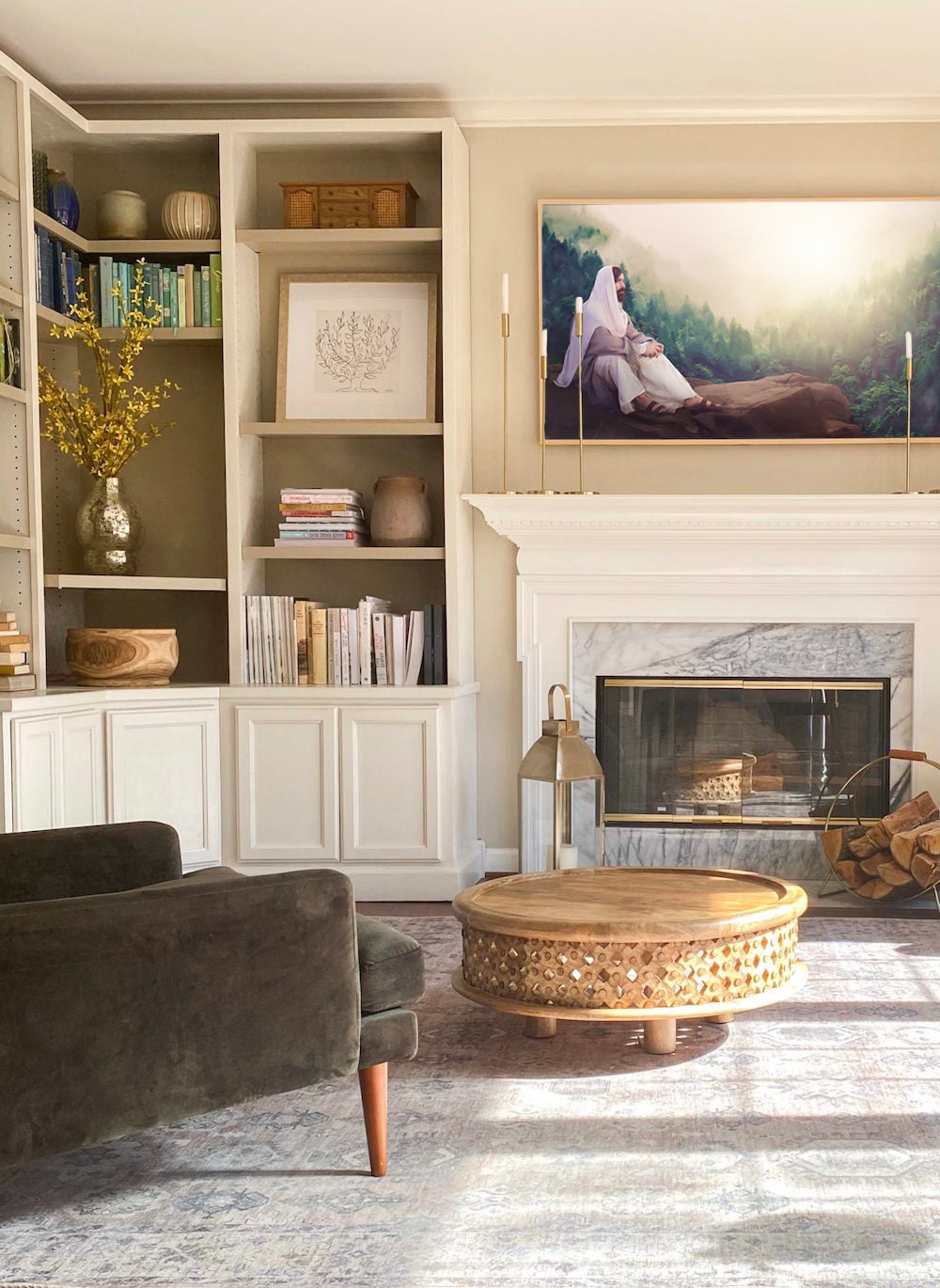 Make Him Your Centerpiece
Some people don't like having a TV above the fireplace because it feels like they're "worshipping" the TV. Well I've got a fix for that! Grab a few of your favorite prints and upload them to your Frame TV and make Him your centerpiece!
Shop Frame TV Prints
Step 2

Download your purchased print and upload it to your Samsung Frame TV via the SmartThings app or a USB jump drive. If you run into issues, please reach out and I'll do my best to help!

Contact Me

Step 3

Sit back, relax, and enjoy your new art! Turn on the slideshow feature to rotate through all your images.
Frame TV FAQs
Will all of your prints work on the Frame TV?

Most of them will! Go ahead and browse the Frame TV collection to see which ones are available for the Frame TV.
How do I get your prints on my Frame TV?

There are two ways: (1) via the SmartThings app (available on both iOS and Android) or (2) via a USB jump drive. I've tested both methods and both work, although the apps have been buggy in the past.
Do you offer bundles at a discount?

Not at this time, but this is something I'm considering for those who want to buy the complete set and turn on Slideshow mode. Contact Me for more information though and I'll keep you in the loop!