Walking with Christ
Regular price
Sale price
$250.00
Unit price
per
Sale
Sold out
Share
I will incorporate a picture of your loved one into a scene with the Savior and create a custom, one-of-a-kind piece of art.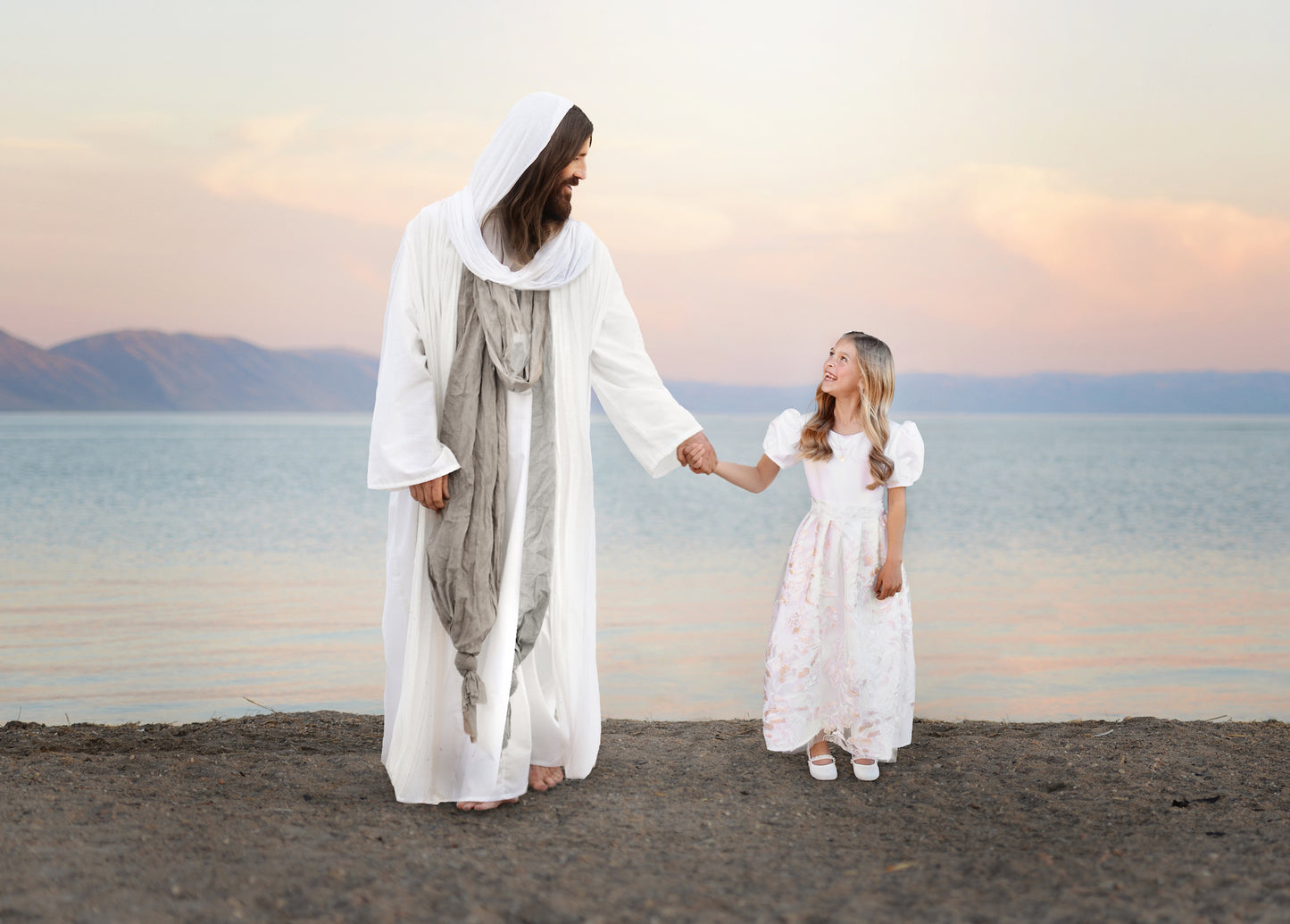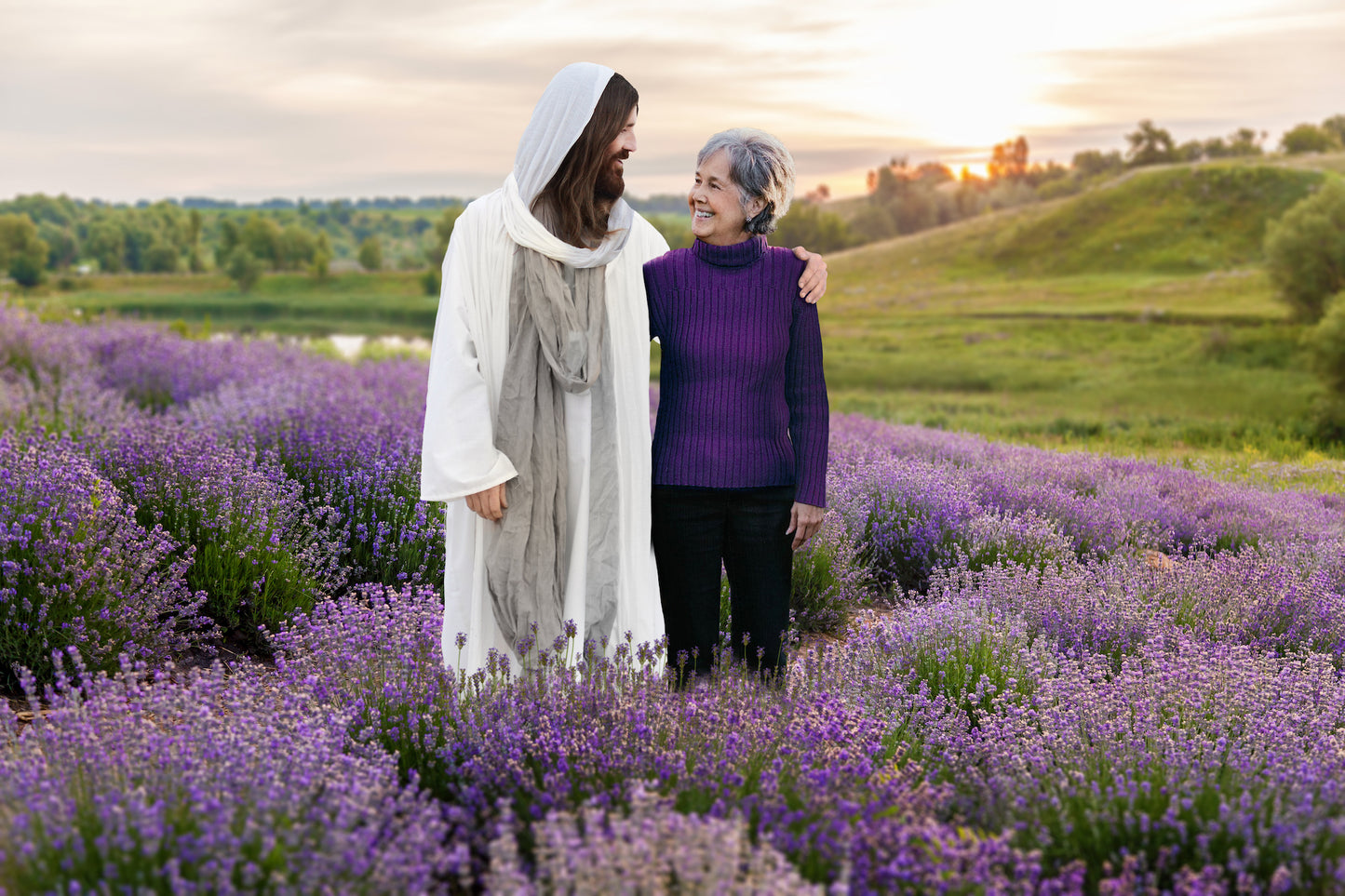 How It All Started
I've been a family photographer for 15 years and have taken thousands of photos, truly loving it. I have always wanted to create art of Jesus Christ, but I just didn't have the ability to capture the form and light the way I could see it inside. 
A few years ago, my daughter was turning 8 and as we were talking she expressed how she wished she could have her photo taken with Christ.  I had just months before learned about composite/fine art photography and had been creating daydream photos for fun.  We decided to find a model and try it.
It was a sweet experience. This piece was beautiful and symbolized to my daughter, her choice to walk with Christ. I thought that other clients would want similar photos of their children with Christ–and many did.
I've now created dozens of custom, one-of-a-kind pieces for clients all over.
I love helping others come closer to Christ, as they see themselves or a loved one engaged with Jesus. My testimony is strengthened with every image I create as I feel the spirit testify how much Christ loves each of us. I've humbled each time I'm able to connect with people and hear their stories of trusting in Jesus.
I'd love the opportunity to create one for you too!
- Haley
FAQs
What do I get with my purchase?

After you complete your purchase I will work on your image until it is complete to your satisfaction.  Once you are happy with the image I will email you a digital download that you can then use to post on social media, and make prints. (Please keep in mind that you are not allowed to sell the image or make money from the image).
I would love a walking with Christ image. What is the process?

Please email me all the images you think will work. Having your person engaged with someone (standing next to, hugging, holding hands, etc.) is best as is full body. Keep in mind that this isn't like classic art where I use the photo for reference. I have to use it exactly as you send it to me (same pose, clothes, expression, angel, lighting, etc.). If you're not sure, send it anyway! Once I preview the photos I can create a very rough draft. Once you proof the draft and give the go-ahead, you will make payment and I'll work to complete the image. You will be involved through the entire process, and I'll reach out a few times to get your opinion during the process.
How long does it take to make a Walking with Christ print?

Because there will be some back and forth, plan on 4 weeks. If you need something sooner than that, please contact me!
Can I request a specific size?

Yes! During the editing process I will be happy to format it to any size you need!