The Ushering In
Regular price
Sale price
$39.99
Unit price
per
Sale
Sold out
Share
In The Living Christ it says, "...in the modern world, He (Jesus Christ) and His Father appeared to the boy Joseph Smith, ushering in the long-promised "dispensation of the fullness of times."
Just think of the scope of this moment in Joseph's life. It not only brought Him eternal truths on how to get back home to God but the opposition to it was the cause of his martyrdom. 

This is also a life-changing moment for more than Joseph Smith. It has been a life-changing moment for me. This moment has paved a path of hope, repentance, grace, trust, and revelation through my soul. I am so grateful to my Heavenly Father who sent His son. That I may know the way home.⁠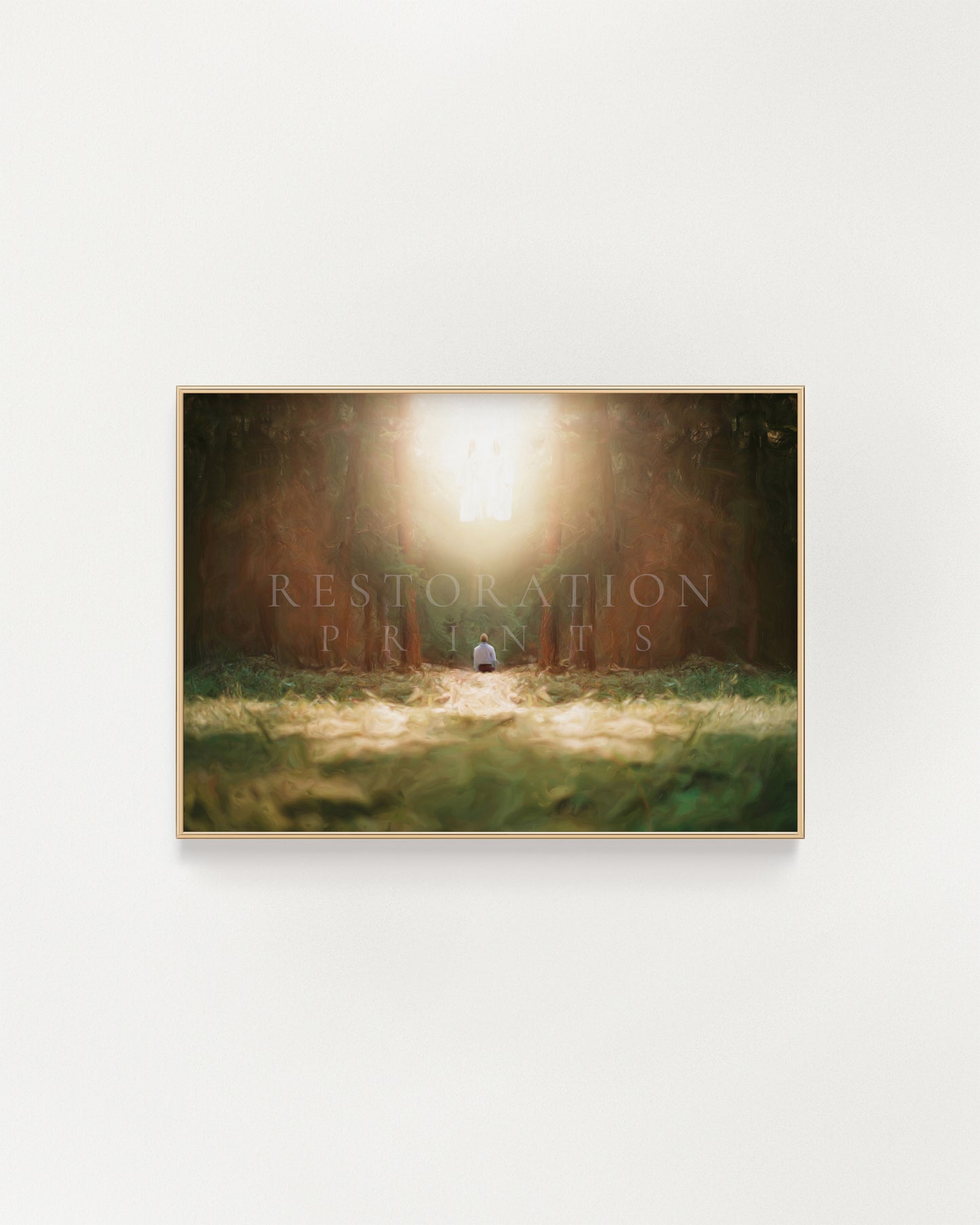 How to Print

Questions about printing? Look no further.

Learn More

Sizing

Need a specific size? Go ahead and checkout and then contact me with your requested size.
FAQs
What do I get with my purchase?

Once you checkout, you will receive an email with a digital file that you can then take/send to a printer. That file should be good to print up to 16inch x 20inch in size.

If you plan on printing something larger than 16inch x 20inch, go ahead and checkout and then contact me with your requested size and we'll get back to you within 2 business days. (Important: Be sure to check with your printer first to confirm the exact size you want/need.)

For reference, I have helped some customers scale these prints up to 40inch x 55inch or more.
I just bought a print. Now what?

You should get an email with a download link to the piece you just bought. You are welcome to use that digitally, and if you want to get it printed, you can find all that information over here!
Can I request a specific size?

Yes! Go ahead and buy the piece you want and then contact me with your requested size.
I like your frames. Where are they from?

The frames and furniture you see in the images are renderings, which means they are just digital props to help display my art. I recommend looking at Hobby Lobby as I've had a good experience with them and their prices are reasonable. They can also help you with other ways to display your prints (such as dry mounting on foamcore).